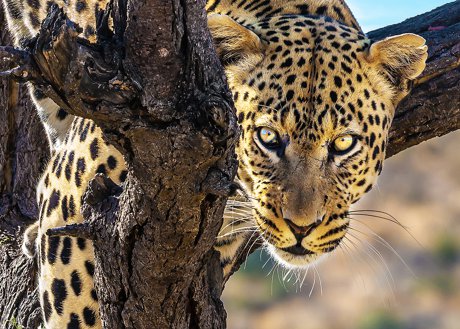 Get back to nature on Palm Desert property at the Living Desert Zoo and Gardens. Scenic surroundings present a brilliant picture of the desert landscape while the world's wildlife stroll about adding to the overall ambiance.
Leopards leap, zebras zig, jaguars jump and snakes slither on by. Visitors get to know the animals by stopping by enclosures to say hello, hopping on top a camel for a ride, feeding a brightly colored budgie and taking selfies with a giraffe. There's plenty of things to do at the park which works off a mission of desert conservation through preservation, education and appreciation.
Wild Adventures Await Those Living in Palm Desert
Delve deeper into the Palm Desert property zoo. Interactions with the animals are known to encourage support of endangered species in the wild. Keeper chats are held throughout the day. Experts present characteristics and quirks of animal ambassadors. Folks also learn about favorites by attending the Wildlife Wonders Show. Featuring popular beasts and birds in flight, this fun presentation keeps audiences glued to their seats. In the Miriam U. Hoover Discovery Center the Coachella Valley's desert climate is explored. Animal care is center stage at the park. Guests are able to tour the Tennity Wildlife Hospital and Conservation Center and speak to resident trainers and caregivers.
The adventure continues on nature and hiking trails. Wander about the nature preserve and get to know the flora and fauna found amongst the trails. Hikers traverse three loops that go round and round about the glorious landscape. Highlights include interpretive signage in the Desert Loop, a display of the San Andreas Fault in the Adventure Loop and incredible views of Eisenhower Peak in the Wilderness Loop.
Families living in Palm Desert make the most of their visits by becoming members. Living Desert Zoo and Gardens membership perks include unlimited entry, early admittance, member only events, discounts and much more. Hours are seasonal and should be checked on the website before heading over.